WM ManufacturingNEXT 02.06.19
02/06/2019 07:30 AM - 09:30 AM ET
Category
Industry Group
Location
The Pinnacle Center
3330 Highland Dr
Hudsonville, MI 49426
United States

Description
Transforming from Imposter Syndrome to Healthy Confidence
Too many of us are not living up to our potential because we are afraid to fail. Join us for a panel discussion on, "Transforming from Imposter Syndrome to Healthy Confidence." The panel will explore how you can transform from hesitancy and doubt to confidence and enablement. There will be table discussions to open up conversation and make it easier to meet new people. Participants will walk away with ideas to influence their career by changing their inner negative voice to "yes I can."
Dee Dee Fultz is director-plant manager of FCA's Indiana Transmission Plant II in Kokomo, a post she was appointed to in 2016. Dee Dee has made recruiting more women into manufacturing one of her goals in this position.
Previously she had held various management positions over her 20-year career with the company, and before that spent several years with Eli Lilly & Co. as a mechanical engineer.
For more about Dee Dee click here.
Norma Medina is the advanced quality manager at Cooper Standard. Prior to her role as Senior Advanced Quality Manager, Norma served as Engineering Continuous Improvement Manager where she demonstrated expertise across several company divisions. She created and optimized a Value Analysis/Value Engineering process that was implemented globally, resulting in significant savings for the company. Collaborating with engineering, purchasing, finance, sales and operations departments on this process, she created synergies and brought great minds together to produce amazing results. She has also served as a liaison among various groups within Cooper Standard, created action plans for improvement, and developed overall department product strategy.
Carol Wheeler is the director of Manufacturing for Code Blue Corporation.Carol has filled many leadership roles during her more than two-decade career at Code Blue Corporation, from serving as the head of Engineering, Purchasing, HR and her current role as the Director of Manufacturing. In fact, if the production team requires additional assistance during a particularly busy month, Carol can usually be found on the assembly floor, working alongside her employees. She has been instrumental in cultivating a team environment where everyone feels they can contribute. Her natural leadership style continues to foster an atmosphere where every member of team is encouraged to share their ideas and feedback, which are then used to fulfill the company's objectives and accomplish vital tasks.
Moderator
Sarah Brodhead is a Senior Project Specialist at Spectrum Health in Quality, Safety and Experience. She spent four years in Spectrum Health Human Resources on the Employee Lifecycle and Communications team before transitioning in December. Before making a career pivot to the corporate healthcare world four years ago, she spent the10 years in television journalism as an Emmy-nominated morning news anchor and reporter. She's moved across the country working at television stations in Chicago, Illinois, Dayton, Ohio, Grand Junction, Colorado and most recently at FOX 17 in Grand Rapids.
Tickets:
Inforum Members- $15
Nonmembers/Guests- $25
Table sponsors- $300
Thank you to our sponsors!
Presenting Sponsor
Leadership Sponsors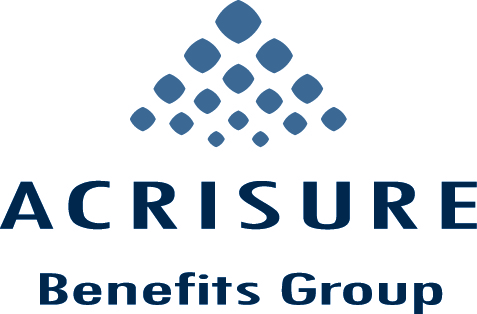 Inforum combines strategic connections, proven professional development programs, a respected forum for new ideas, and original research to accelerate careers for women and boost talent initiatives for companies.
Privacy Policy
|
Bylaws
Southeast Michigan
400 Renaissance Center, Suite 2155
Detroit, Michigan 48243
Phone 313.567.0232
Thank you to General Motors Co. for the generous gift of office space.
West Michigan
118 Commerce SW, Ste. 300b
Grand Rapids, Michigan 49503
Phone 616.588.9400